An animated music video for the band EmCave, using 2D etched and book print images. Award finalist for the Kent Creative Awards 2016.
Debut Single 'Tongue Tied' taken from the Debut EP 'Learning Curve', Animated music video.
The challenge
EmCave wanted to release their first music video, an animation using old-style graphics.
It needed to match their creative style and be original.  
The idea
I worked closely with EmCave to create the video using many assets, all of which were storyboarded first. The idea was to be dark and curious, leaving people to wonder what will happen next in the video. 
My role
Creative Director, Animator, and Video Editor.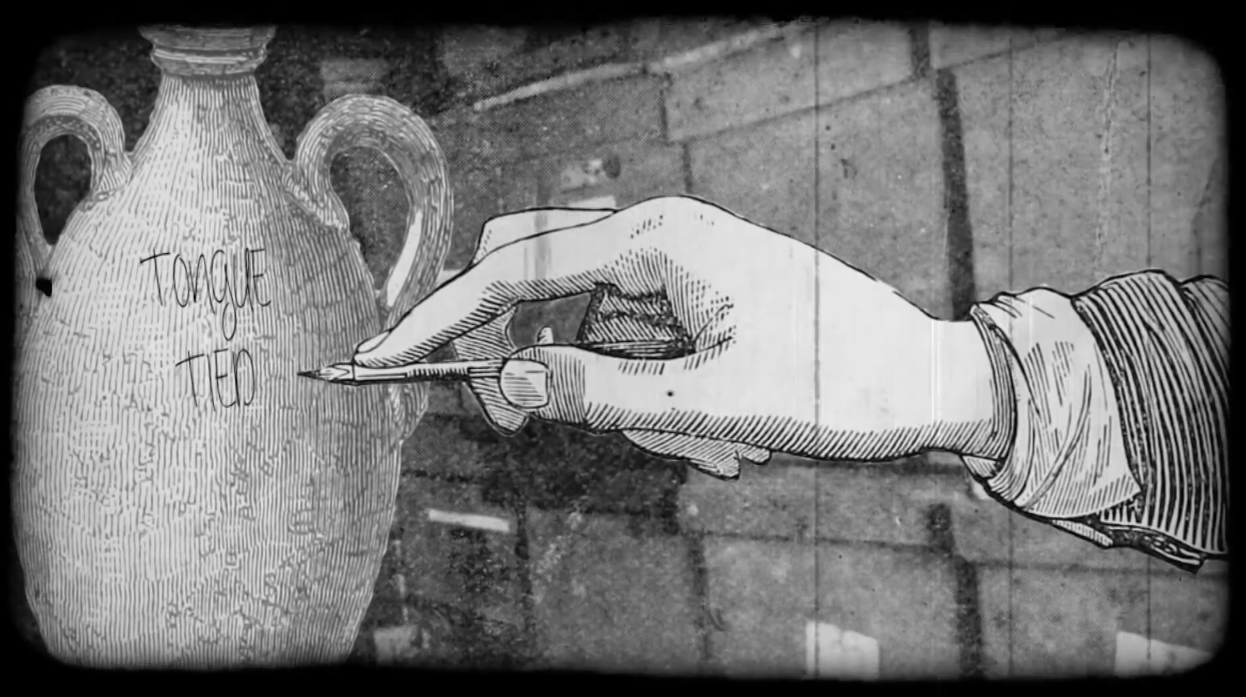 "A new fusion sound is pushing the genre barriers. Trip-Hop, Jazz and Pop undertones permeate current fresh Indie music, written to communicate vivid emotional experience. Emma Arden is a classically trained singer who co-writes songs with the guitarist MaW, also a member of the London-based music collective, EmCave.
Her music collective, EmCave, is populated by singers, musicians, technicians and producers who work on their own projects as well as with colleagues from the collective. This way of working allows flexibility as well as maximising creative control."
​​​​​​​