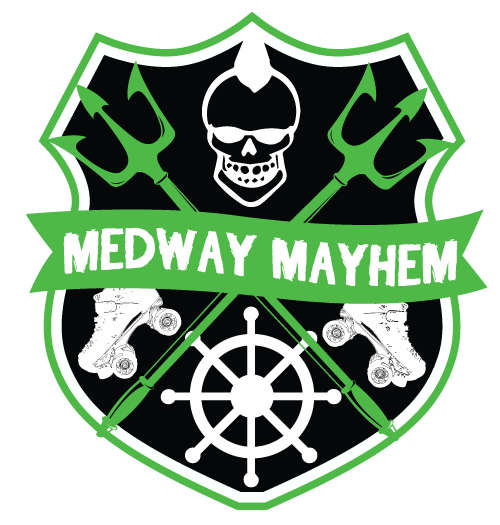 Medway Mayhem is a brand new team for men's Roller Derby based in Kent. 
The challenge

To design a logo that can be used in print and digital materials that encompass the team name and have a roller derby theme. 
The idea

Medway has rich maritime history, so I wanted to include a nautical theme using the wheel of the ship and the tridents crossed. The roller skates represent roller derby and the skull with the mohawk represents badass mayhem.